Coronavirus Antibody Testing
Coronavirus Antibody Testing
DID YOU HAVE IT? FIND OUT!
HealthCARE Express is Now Offering Coronavirus Antibody Test
Did you self-quarantine and now wonder if it's safe for you to return to work? Did you experience what you thought was a bad cold or thought you had the flu but didn't test positive? Have you wondered if it was COVID-19?
Diagnostic testing for people experiencing symptoms of COVID-19 can only tell someone if they're currently infected. The new antibody tests offered at HealthCARE Express, however, reveal whether someone may have been infected in the past.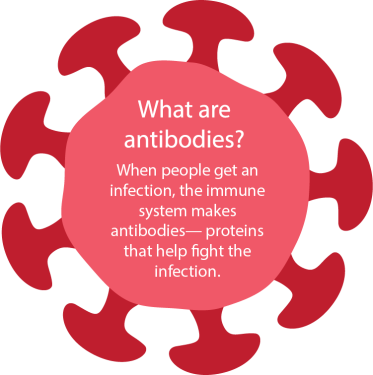 How It Works
Getting a COVID-19 antibody test is as easy as 1, 2, 3!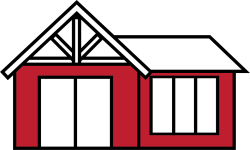 STEP 1
Visit a HealthCARE Express location near you.

STEP 2
A sample of blood will be drawn for testing.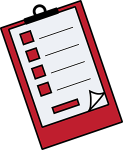 STEP 3
Results will be available in 1-3 business days.
Coronavirus Antibody Testing FAQ
For more information, take a look at the COVID-19 Antibody Testing FAQ below.
How much does the test cost?

Our COVID-19 antibody test is covered by most insurance, so you will only have to pay the co-pay of a normal visit! For cash pay patients, the test costs $70 plus the cost of a normal office visit of $150 for a total cost of $220.

What is a coronavirus antibody test?

A coronavirus antibody test is a lab test that detects the presence of antibodies that developed in a person's blood after they were exposed to the coronavirus. This test is intended to detect past infection of the virus, not to diagnose an active case. This test requires the drawing of blood and not a nasal swab.

What are antibodies?

Antibodies are proteins produced by your immune system at least seven days after infection. They are intended to help better fight off a disease if you are exposed to it again.

Which antibodies will be tested?

Our test checks for Immunoglobulin G (IgG). IgG antibodies appear within 7-20 days of infection and can remain from 6 months to several years.

Who can get a COVID-19 antibody test?

The COVID-19 antibody test at HealthCARE Express is available to people of all ages who are not exhibiting any symptoms related to COVID-19. People who are still recovering or are sick cannot be tested. Although, if you think you may be currently infected with COVID-19, you can go to one of our COVID-19 testing sites to be checked.

Where will the COVID-19 antibody test be performed?

Unlike with our COVID-19 test, the antibody test can be performed inside any of our locations. You will not have to be tested at our COVID-19 curbside testing sites.

How long until I will get my results?

Turnaround time for this test is relatively short! You should have results back within 1-3 days after the test is performed.

Is this Coronavirus antibody test FDA Approved?

The test is emergency use authorized (EUA). This means the FDA allows the test to be used during this time.

How reliable are the antibody tests?

Not all tests are created equal. The testing labs used by Healthcare Express (Labcorp & CPL), are some of the first that the FDA has authorized for testing with an EUA. The FDA authorized tests for COVID-19 under an Emergency Use Authorization (EUA). To date, the FDA has authorized one EUA for a serological test that is intended for use by clinical laboratories. Since the FDA issued the policy, over 70 test developers have notified the agency that they have serological tests available for use. Click this link for a list of FDA approved labs.

Are you immune to coronavirus if you test positive for antibodies?

Coronavirus testing is so new that there is no definitive evidence to support that the presence of the coronavirus antibodies provides immunity for future COVID-19 infection.

What if my results come back positive?

If a test is positive for coronavirus related antibodies, then you can feel confident that you have already had coronavirus. Many people are excited about this testing because they want to know if they've already had or been exposed to coronavirus. Some places of business are even requiring antibody testing before having employees return to work after COVID-19 exposure.

Who gets information about my results?
How far back can the test detect antibodies?

For best results, the infection should have taken place within six months of testing. (And testing needs be performed at least two weeks after any virus symptoms have subsided.)

How is the antibody test administered?

The antibody test requires a blood draw to provide a sufficient sample for testing.

How old do you have to be for testing?

We have found no minimum age eligibility for testing.