Telemedicine Services for Convenient Healthcare
Connect with HeathCARE Express by Phone, Tablet or Computer!
At Healthcare Express Urgent Care Clinics, we're committed to providing accessible and high-quality healthcare services to our patients. We understand that your health doesn't wait, and neither should you. That's why we are thrilled to introduce our Telemedicine Services, bringing healthcare right to your fingertips. This service is available to patients over the age of 3 and our providers are available during normal business hours (8am - 8pm M-F, Varied weekend hours depending on state.) Whether you're in Arkansas, Oklahoma, Louisiana, or Texas, you can now access our medical expertise from the comfort of your own home.
Why Choose Telemedicine with Healthcare Express?
Convenience:
Life can be hectic, and finding time for a doctor's visit isn't always easy. With our Telemedicine Services, you can connect with our experienced healthcare providers without leaving your home or office. No more waiting rooms, no more long commutes.
Quality Care, Anywhere:
Our certified healthcare professionals are just a click away. Through secure video consultations, we can diagnose and treat a wide range of non-emergency medical conditions, from the common cold to minor injuries, and provide prescription refills and medical advice.
Accessible to All:
We believe that everyone deserves access to quality healthcare. Our Telemedicine Services are available to patients across Arkansas, Oklahoma, Louisiana, and Texas. No matter where you are, we're here to serve you.
What Can You Expect with Healthcare Express Virtual Visits?
Easy Scheduling: Booking an appointment is simple. Call (877) 4-HCENOW (877-442-3669) or book online at a time that is convenient for you.
Secure and Confidential: Your privacy is important to us. Our telemedicine platform is secure, ensuring that your personal and medical information remains confidential.
Expert Care: Our healthcare providers are experienced in telemedicine, and they'll provide the same level of care and attention you'd receive in person.
Prescriptions and Refills: When necessary, we can send prescriptions directly to your preferred pharmacy, saving you time and hassle.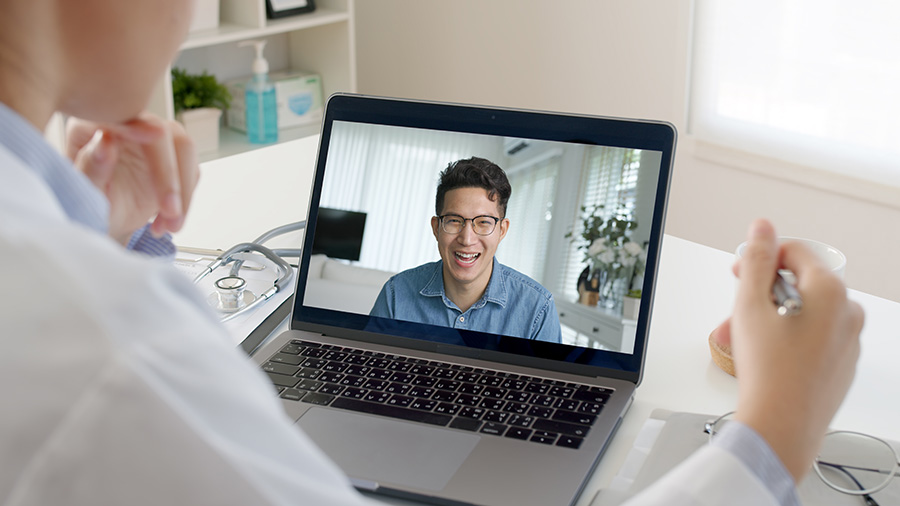 Common Conditions We Treat Via Telemedicine
Fever
Hives
Medication Refills
Migraines or headaches
Muscle strains and sprains
Bites and stings
Bladder or urinary tract infections
Bronchitis
Cough
Diarrhea
Doctor's notes
Nausea/Vomiting
Non-emergency COVID-19 care
Pink eye/Stye
Poison ivy
Seasonal flu
Skin Rashes
Sinus infections
Sore throat
Upset stomach
And More